In: Disaster Assistance Programs
The Ag & Food Law Update
Ag Law Weekly: August 17 – August 23, 2020
In this week's Ag Law Weekly we share news regarding available assistance for Iowa producers affected by recent severe weather, and...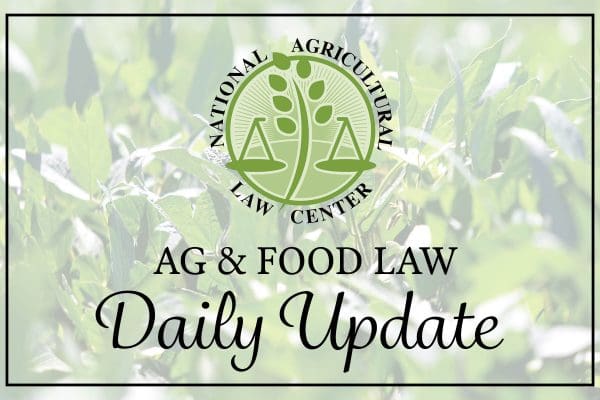 Ag & Food Law Update: August 17, 2020
A comprehensive summary of today's judicial, legislative, and regulatory developments in agriculture and food. Email important additions HERE.                                                                                                                                                 REGULATORY:...
January Round Up
The first month of 2020 has been a productive one here at the Center. Between webinars, fact sheets, blog updates and...