The Ag & Food Law Update
Show Me the Money: A Primer on Agricultural Lending
The availability of credit is an integral part of the agricultural production process. Borrowing large amounts of capital and incurring considerable...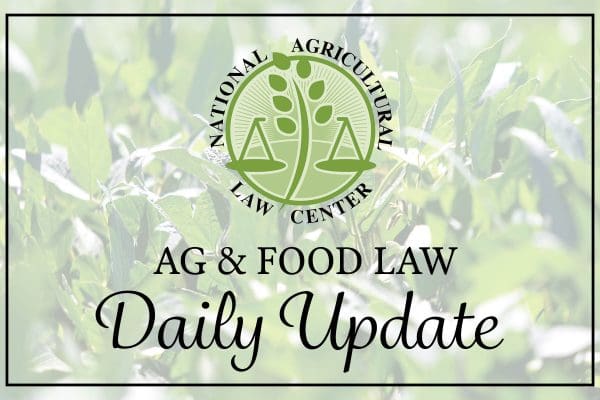 Ag & Food Law Update: August 10, 2020
A comprehensive summary of today's judicial, legislative, and regulatory developments in agriculture and food. Email important additions HERE.                                                                                                                                                 REGULATORY:...
July Round Up
July Round-Up Summer is in full swing and the month of July has come and gone. Center staff have spent the...