The Ag & Food Law Update
April Round Up
Through the uncertain times that April has brought us, National Ag Law Center staff have continued connecting stakeholders with trusted research...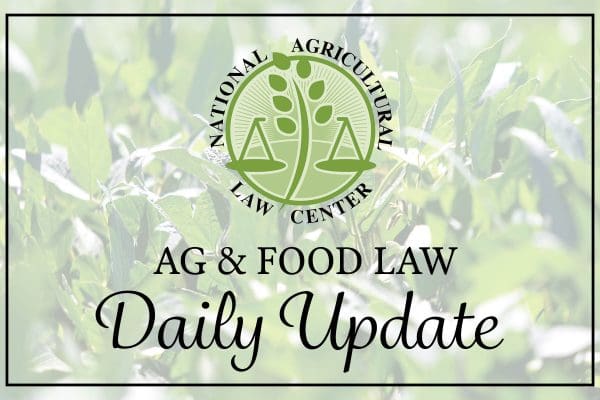 The Ag & Food Law Daily Update: March 31, 2020
A comprehensive summary of today's judicial, legislative, and regulatory developments in agriculture and food. Email important additions HERE.                                                                                                                                                 JUDICIAL:...